Roots & Wings
Taking Music Where It's Needed Most
Access to music education can change the course of a life, a neighborhood, and an entire community.  Roots & Wings is The Front Porch's
comprehensive music education program designed to build musicians from the inside out
. We partner with organizations committed to serving people in challenging circumstances to offer group music classes and individualized musical experiences in locations throughout the community. Roots & Wings focuses on the importance of creating trusting relationships in order to open the creative musical potential of everyone.
See the impact
Experience the joy of our Roots & Wings program, which brings no-cost music education to hundreds of preschoolers and elementary students in classrooms that don't have dedicated music programs.
Outreach Teaching Artists
Lillie Williams, West African dancer
Lillie is a West African dance instructor with 20 years of experience. She is the director of Charlottesville's Chihamba Dance Troupe.
Theo Herrin, singer/songwriter, guitarist
Theo is a Charlottesville native who studied music at William and Mary. He returned to Charlottesville in 2020 to start teaching for The Front Porch and pursue a music career.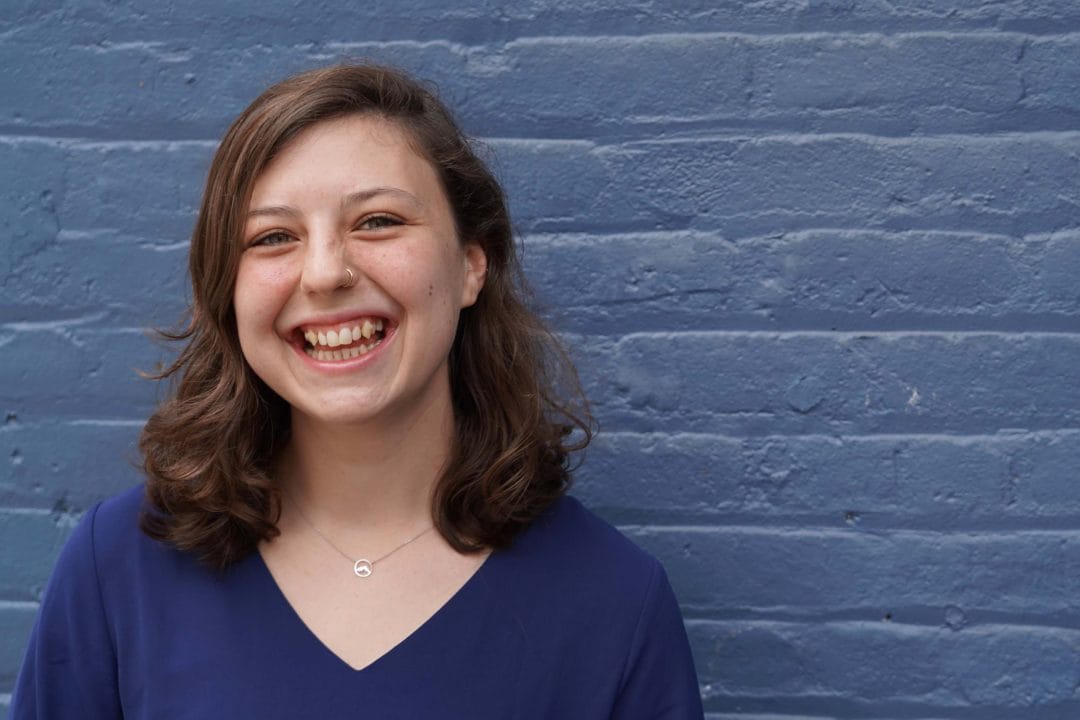 Erynn McLeod, singer/songwriter, guitarist
Erynn is a singer-songwriter at the crossroads of folk and Broadway. She has a special talent for working with young children, and is currently writing and recording an original children's album. 
Joseph Nichols, bassist, producer, teacher
Joseph is a jazz bass player/music producer with a bachelor's degree in music from James Madison University. He currently performs, teaches, and freelances in Charlottesville and Harrisonburg, VA.
Clara George, hospice musician, multi-instrumentalist, singer-songwriter
Clara moved from San Francisco to Charlottesville in 2020. She holds a Bachelor's Degree from the Oberlin Conservatory of Music and has been singing with hospice and memory care patients since 2010.
Addison Gardner, singer and guitarist
A trained vocalist for over 15 years, Addison earned a BA in Music Education and MA in Divinity from TCU and Brite Divinity School, respectively. Addison is now combining her passions of teaching music and providing compassionate care as she works in hospice chaplaincy while teaching with the Front Porch!
Chris Matthews, Singer/songwriter, guitarist, bassist
Originally from South Africa, Chris moved to Charlottesville in 2021. He has 15 years of teaching experience in guitar, music theory and songwriting. Chris appreciates the importance of uplifting and connecting the community through music and art. 
see what other folks have to say:
 I've been working at Barrett Early Learning Center for 11 years now, and having Roots & Wings come in and do music with my kids has been an excellent way for them to express themselves using their gross motor skills and using their voices, learning about pitch and tone and rhythm. And we've been able to apply that in our classroom to other activities and find ways to keep kids moving and happy and excited about what they do. We have a kid who is not really vocal, but he likes to sing the Welcome Song. We have nothing but the greatest appreciation for you all!
–Ayana Alexander (Barrett Early Learning Center, 2-Y.O. Class)
We are so very thankful for The Front Porch working with our threes and four [year olds]. They are very excited for you to come each week. We have seen a great improvement with their self confidence, their behavioral issues, and with children whose second language is English. We are also thankful for the bond and relationship and partnership that we have grown with The Front Porch, and we are so excited to have you back!
– Jasmyne Johnson (Senior Director of the YMCA Early Learning Center)
"We are so grateful. Hometown choir brought our family together with families that we don't always have the chance to get to know. We are so grateful for the beautiful music our kids learned and performed, as well as for the friendships we built and relationships we forged with people from different backgrounds and cultures."
– Kristin Clarens (parent)
he Roots & Wings program has been one of my absolute favorite parts of teaching music. For me, I love to see is when we are able to draw kids out of their shells. Some of the kids start the year not really wanting to participate, not really getting into the music. By the end those kids are the first ones who jump up and down, and who get really into the choreography. Seeing kids latch onto music in that way means a lot to me. It's been a great pleasure working with Roots & Wings.
Theo Herrin (R&W Teacher)
Stay In Touch
Sign up for our newsletter for the latest updates on outreach programs (and concerts, of course!).