It takes a village!
Click below to learn more about our team.
Emily Morrison, Executive Director
Emily is a lifelong educator. Hailing from Ferrum, Virginia, she grew up in a family of musicians and educators in a region steeped in traditional music. She's worn lots of hats since moving to Charlottesville to teach high school English in 2000, including founding and operating a summer day camp for children and directing a performing arts program at a Montessori school. Emily's passion is helping others express their innate creativity. Emily has a bachelor's degree in English and master's degree in Education from The College of William and Mary.
Jess Knicely, Director of Operations
A native of Charlottesville, Jess has always had a passion for traditional roots music and the arts. Jess's love was deeply inspired by many years volunteering for music festivals, workshops, and concerts through the Virginia Folklife Program at the Virginia Foundation for the Humanities. Jess has experience in small and high-volume operations, team management, business development, marketing, design, merchandising, and art installation as a Senior Visual Manager and Acting District Visual Manager for the retailer Anthropologie. 
Katen Reynolds, Director of Advancement
Katen is a native of Lexington, VA and moved to Charlottesville in 2006. Before joining The Front Porch she worked as a gardener, dance teacher, and most recently, an elementary school teacher. Though music has always been an important part of her life, she didn't start learning an instrument until a few years ago when she picked up a guitar for the first time. Working at The Front Porch has been the perfect way for Katen to combine her love of learning, music, and community.
Lucas Rhondeau, Registrar
Growing up in Charlottesville, Lucas has been immersed in the vibrant local music scene from a young age. After graduating from Christopher Newport University with a bachelor's degree in English and Political Science, he worked for various nonprofits in the area, most recently as the Summer Intern Coordinator with the Virginia Basketball Academy and as the Marketing and Communications Intern with the Thomas Jefferson Foundation. Lucas is excited to facilitate music learning as both an instructor and an administrator at The Front Porch.
Clare Conheady, Office and Venue Manager
Clare's love for music and dance started in her hometown of Rochester, NY and led her down to Asheville, North Carolina, where she taught and performed many different styles of Dance. She has previously worked as an Infant Nanny and Doula, in addition to running back stages at Music Festivals all along the East Coast. If there's old time music to be heard, you can be sure Clare will be ready to step-a-tune on her dance board, and hopes to share her love of clogging and flatfooting with the Front Porch Community here in Charlottesville.
Melissa Mossinghoff, Director of Community Outreach
Originally from northern Virginia, Melissa moved to Charlottesville to attend UVa and has happily called it her home ever since. Beginning with piano and ballet/tap lessons as a child, her affinity for dance and music has persisted throughout her life. She holds a Bachelor of Arts in Foreign Affairs and French from UVa and a Masters in Education from Marymount University. Professionally, she taught in local elementary schools and worked as communications coordinator at Building Goodness Foundation. Connecting people to each other and the world around them remains her overarching desire in life.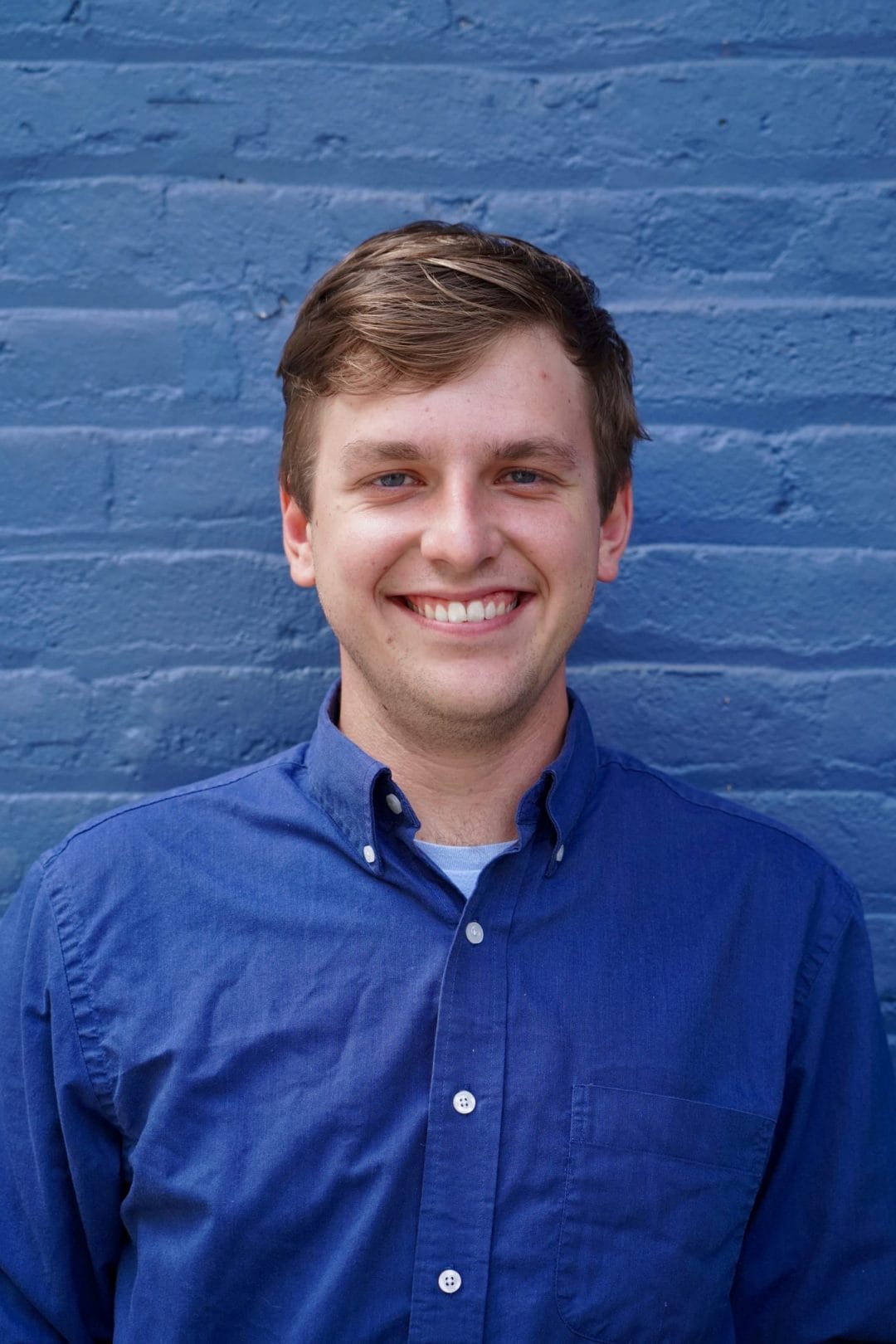 Eli Ratzlaff, Development Manager
A Charlottesville native, Eli has maintained a lifelong love of music, playing guitar casually and regularly attending live music around town. Eli graduated from UVA with a degree in Political Philosophy, Policy, and Law. Prior to joining The Front Porch, he worked on the Economic Empowerment team at the International Rescue Committee in Charlottesville. Eli is passionate about fostering strong and inclusive communities, and is excited to connect the Charlottesville community through music.
Chris DuBois, Board Chair
Chris DuBois is a founding partner at Sticks Kebob Shops. Originally from New Jersey, Chris came to Virginia to attend the College of William and Mary and has remained in the Commonwealth since then. He enjoys spending time with his two sons and friends, listening to music of all kinds, and playing soccer and guitar.
Marc Lipson, Treasurer
Marc Lipson received his Ph.D. in finance from the University of Michigan and two degrees from the University of Virginia – a BA in Anthropology and an MS in Accounting. He current teaches at the Darden Business School of the University of Virginia, principally teaching corporate finance, but also innovation. He is an avid musician, playing bass and guitar, and has played with a variety of Charlottesville bands, including Jeebus and The Gladstones, 502 Fossils, The Holly Allen Trio and Oh Wow Boy! Along with his wife Ellen Climo, Marc is an avid collector and supporter of the arts.
Terri Allard
Terri Allard serves as a host, producer and Education and Engagement Manager for VPM PBS. She is also an award-winning singer-songwriter with five albums of original material under her belt and a strong connection to the Charlottesville community.
Paddy Bowman
Paddy Bowman is Founding Director of Local Learning: The National Network for Folk Arts in Education and co-editor of the Journal of Folklore and Education. She has developed many folk arts education resources and training opportunities for teachers and artists. Before earning her masters in folklore at the University of North Carolina, she worked as a journalist and volunteered as assistant director for the DC nonprofit, The Travelin' Blues Workshop, promoting regional musicians such as Elizabeth Cotten, John Jackson, and John Cephas, among others. Recently she was awarded the American Folklore Society's Benjamin A. Botkin Prize for Lifetime Achievement in Public
Folklore and was named a Fellow of the Society.
Steven Harris
Atlanta native Steven Harris came to UVA (CLAS '82) where he was a DJ, and later a music director at WTJU. He was active on the concert committee at UVA, and later with WTJU. In 1990 he had the opportunity to take over the Variety Playhouse, a 1940's neighborhood movie theater in Atlanta's colorful Little 5 Points area. The Variety hosted over 100 shows a year with a roster ranging from Doc Watson and Leo Kottke to Phish and Adele. While at the Variety he also booked a performing arts series at GA State University, and later booked and produced the Concerts in the Gardens series for the Atlanta Botanical Garden. Harris sold the Variety in 2016. As an audiophile, Harris has also run a high end audio consulting business, Playhouse Audio, for over 20 years. He and his wife Wendy bought land outside of Charlottesville in 2018 and have just completed their new home. 
Demian Jackson
Demian Jackson is an attorney, amateur farmer, and avid music lover from Charlotte, NC. He grew up around music and is a firm believer that everything is better with music. Demian received his undergraduate degree from the University of North Carolina and is a graduate of the University of Virginia School of Law. He is currently a patent attorney at Jackson IPG PLLC, a Charlottesville intellectual property firm.
Lester Jackson
Lester, also known as "Nathaniel Star" is a Charlottesville native. In addition to serving on several boards within the University, and Charlottesville community, Lester is also an establish songwriter/musician in his own right. Under the musical moniker Nathaniel Star, he has performance and writing credits with some of the most respected names in the music industry. From Maxine Jones of legendary R&B group En Vogue, to members of the Dave Matthews Band, Wilton Felder Sr. of The Jazz Crusaders and other Grammy Award winning artist. Lester is currently creating music for a few Netflix series and Feature Films. Lester's passion is anything involving the youth, "our future". "My goal with any board I sit on is to be a conduit between the community that looks like me, and the one that doesn't."
Christine Perot
Chris Perot was raised in the Charlottesville area. She is passionate about creating a healthy, fun community that allows for freedom of expression and joyful consideration of our land, our families, our friends and neighbors and those who are just not yet met. Chris studied cooking and fine art at Studio Arts Center International and Lorenzo De Medici in Florence, Italy after graduating from Albemarle High School. She is currently working as steward of a farm, overseeing the restoration of the land and natural habitat, and the enrichment of the local community through engagement and practice and by joining together with community groups to create meaningful change with a focus on betterment for all inhabitants.
Clarence Green
Clarence Green is founder & owner of Underground Shorts Media Company. As well as being a filmmaker and producer, he is a musician, educator, and social entrepreneur. He holds a Bachelors Degree in Communication Arts / Fine Arts from Virginia Commonwealth University. His family roots in Charlottesville, Virginia date back to the 1800's. He is currently working to create an organization called Citizen Needs that promotes individuals, businesses, and organizations to adopt missions for black equity.
John Whitlow
John Whitlow is a long time Charlottesville resident who has been an active member in the music scene here for decades. For the past 25 years he has played in the acoustic group Scuffletown, which has recorded 5 albums, toured throughout the eastern U.S., as well as internationally. Scuffletown continues to actively perform throughout their region of the country. John also served as Vice President of Plow & Hearth and he has run his own consulting business for the past 20 years. When not playing music or spending time with family, John can be found fly fishing on rivers throughout the mountains of VA.
Devon Sproule – Teacher Liaison
Devon Sproule grew up at Twin Oaks Community in Louisa, VA. She moved to Charlottesville as a teenager, busking on the downtown mall and making friends within the local music world. Now a professional touring musician, Sproule plays regularly in the US, Canada, Europe, and Australia. Her releases have garnered praise from Village Voice, New Yorker, Rolling Stone, Observer, Guardian, and have featured collaborations with (among others) fellow Virginians Mary Chapin Carpenter and the late Jesse Winchester. As a teacher, Devon's specialty is one-on-one "musical mentoring," helping people young and old improve their playing and singing while learning to process life's joys and pains creatively, through songwriting.