Front Porch Spring and Summer Camps
Sing! Strum! Play! Create!
Love music, movement, and play? Our SPRING BREAK and SUMMER CAMPS incorporate instrument exploration, movement, singing, and creative play. No musical experience necessary! Each day will include music, games, open-ended art time, creative play stations, and time outside. Children will be split into groups for age-appropriate lessons and activities. We'll also be taking a weekly field trip to the Virginia Discovery Museum! Sign up for one week or multiple weeks. Activities may vary slightly, but the general flow will remain the same.
For children ages 4-8 yrs.
8:30 am – 3:00 pm, Monday – Friday (excludes July 3rd and 4th)
Location:
Camp will be held at our downtown location: 221 East Water St.
Details:
$395/week registration fee
$50/optional cancellation insurance (see our cancellation policy below), non-refundable
*Scholarships available, follow this online link to apply.
Dates:
April 3rd – April 7th – Down on the Farm
June 19th – June 23rd – Under the Sea
June 26th – June 30th – Under the Sea
July 10th – July 14th – The Great Outdoors
July 17th – July 21st – The Great Outdoors
July 24th – July 28th – Creatures Great and Small
July 31st – August 4th – Creatures Great and Small
August 7th – August 11th – Fairy Tales
August 14th – August 18th – Fairy Tales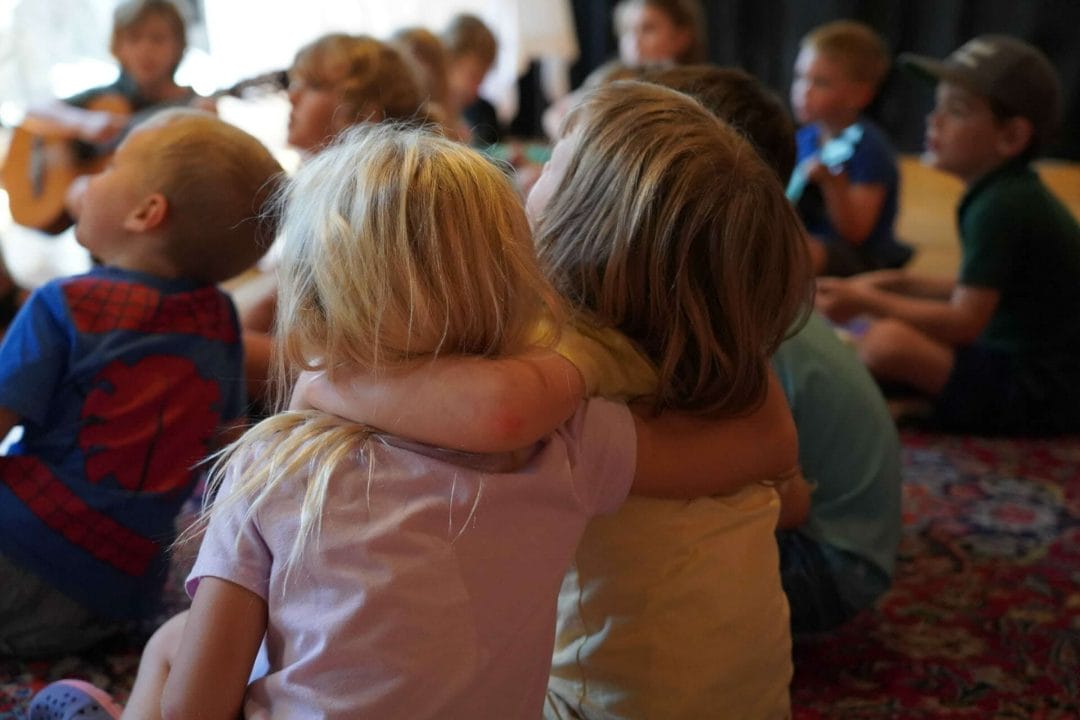 CANCELLATION INSURANCE:
We offer a risk-free spring and summer camp registration option through cancellation insurance. We get that sometimes plans change and offer parents the option to purchase cancellation insurance – a non-refundable $50 per child, per camp week fee – during registration. Cancellation insurance ensures that you will receive a refund of your unused camp registration fees when you notify us two weeks prior to the start of your registered camp week.

How it Works:
With the purchase of cancellation insurance, you have the option to transfer your camp registration to a future 2023 camp week (as space is available) OR receive a full refund for the amount of your registration fees.

What if I need to cancel but I don't have cancellation insurance? Or what if I have cancellation insurance but notify of my cancellation after the refund deadline has passed?
Unfortunately, we are unable to offer refunds without the purchase of cancellation insurance or if the cancellation notice is received after our deadline, however, all unused registration fees will be donated forward into our scholarship fund. We are passionate about giving back to our community and our scholarship fund allows us to provide camp resources to underprivileged families in our community who may not otherwise have such an opportunity.
*Note that free transfer of registration or full refund applies if cancellation notice is received two weeks prior to the start of your camp week.
​REGISTRATION:
You are not registered until you complete BOTH STEPS BELOW:
1. Pay for camp to secure your slot.
2. Complete the registration form HERE.
To register for multiple camps, complete one registration form, then add each camp to your cart individually before checking out.
*You must purchase cancellation insurance at checkout for a full refund up to two weeks prior to the camp's start date.