Night of The Blind Pig
A Speakeasy Soiree to Benefit The Front Porch
Join The Front Porch on Saturday, November 12th for a speakeasy-themed night of glamour and giving!
This glitzy evening will feature incredible jazz music, delicious food, games, gambling, drinks, and dancing. Be sure to don your finest 1920's era duds, and don't forget the secret password found on your ticket for entry!
We'll be raising money for The Front Porch with an impressive silent auction, raffles, gambling room, whiskey tasting, and games. All proceeds from this event will support The Front Porch's mission to connect everyone through music.
When:
November 12, 2022 from 6 pm – 11pm
Where: 508 Dale Ave
Ticket includes signature cocktail, unlimited beer and wine, dinner catered by Pearl Island, and world class jazz entertainment throughout the evening.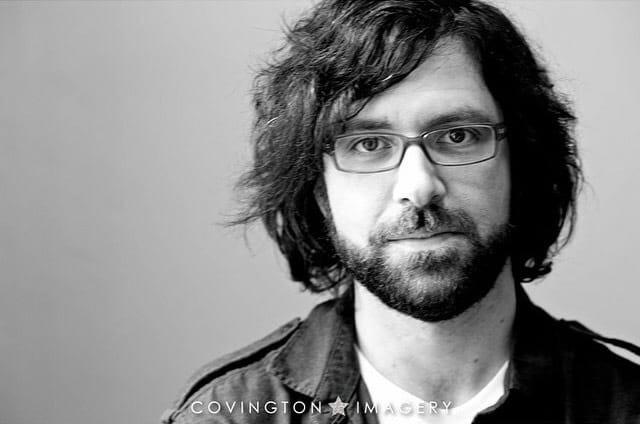 The Daniel Clarke Trio
Daniel Clarke is a multi-instrumentalist/songwriter/producer/teacher born and raised in Richmond, VA. A graduate of Virginia Commonwealth University's Jazz Studies program, Daniel has gone on to perform and record all over the world. His playing has been heard everywhere from The White House to the Opening Ceremonies of the 2010 Winter Olympics. Daniel's eclectic and prodigious musicianship can't be contained by one specific genre. His ear for quality has made him a sought after collaborator by artists such as k.d. lang, The War on Drugs, and countless others spanning all genres. Daniel will be joined by Cameron Ralston (Hiss Golden Messenger, Sam Evien, The Revelators) on Bass, and all-star drummer Kofi Shepshu.
Free Bridge Quintet
The Free Bridge Quintet is the faculty jazz quintet of the University of Virginia Department of Music. Founded in 1997, it features Jeff Decker on saxophones, Robert Jospé on the drums, Peter Spaar on bass, John D'earth on trumpet and flugelhorn, and Calvin Brown on piano. The quintet has been a staple of the UVA/Charlottesville jazz scene, and of the greater Central Virginia jazz scene, for two decades. Its members are internationally recognized jazz performers and recording artists.
Zuzu's Hot 5
For over 10 years, the Zuzu's Hot 5, fueled by the Traditional Jazz of Buddy Bolden, King Oliver, and Louis Armstrong, has supplied stomps, viper blues, and struts, summoning the rich musical history of NOLA, and the roots of "Jazz." ⚜︎ Add a swing dance or a romantic ballad, and you've got High-Octane Gilded-Age Madness! ⚜ ︎They'll BLOW YOUR TOP until last call — or until the joint's raided. On stage you'll see Pete Vigour (acoustic guitar), Brandon Rose (trumpet, cornet), Aaron Ollwell (clarinet), Sam Green (upright bass), Paul Rosen (tenor banjo), Gary Elwell (trombone), and Susanna Rosen (vocals, uke). You'll hear stomps, Dixieland, blues, and ballads from the 1900s to the early 1930s. Think Fats Waller, Louis Armstrong's Hot 5s and 7s, and Bessie Smith.
Pearl Island
Pearl Island is a local & minority owned restaurant and catering company with a mission to make the diverse flavors of the Caribbean more accessible. Their cafe is located at the historic Jefferson School City Center. They have quickly become the talk of the town, and if you haven't yet tried their delicious food, you won't be disappointed.
We'll be auctioning vacations, art, and other local experiences. Stay tuned for a full list of auction items.
Ticket includes signature cocktail, unlimited beer and wine, dinner catered by Pearl Island, and world class jazz entertainment throughout the evening.